Can I use magnetic stirrups in competition?
Can I use magnetic stirrups in competition?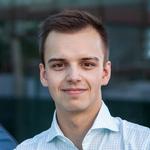 Updated by Simon Geldner
Our non-magnetic stirrups
Ophena A
are allowed across all disciplines worldwide!
Our magnetic safety stirrups Ophena S and Ophena S Pro are compliant to the rules of the organisations and disciplines listed below.
Please note that this list is not exhaustive and should be seen as a guideline only. It was created to the best of our knowledge and we try to keep it updated, but rules can change over time. We know of our stirrups being used in competitions in over 40 countries, and we recommend to check directly with the respective equestrian federation or club.
Compensating Aid for Para Dressage 
In most federations, assessment is made on an individual basis. Please contact your equestrian federation for details.
USEF Dressage: Magnetic stirrups are generally permitted (according to USEF 2020 Rulebook, Chapter DR308 7e (p. 521)). But since the stirrup has an open side, it would more than likely be reviewed by the classifiers or the USEF Adaptive Sports Committee to ensure safety on an individual basis. 
Please help us extent this list. If you have gotten approval from your local federation, let us know :)