Are Ophena's magnetic stirrups shock absorbent?
Are Ophena's magnetic stirrups shock absorbent?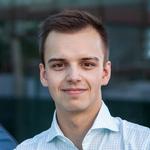 Updated by Simon Geldner
Joint pain and particularly knee pain is a common experience among riders. Therefore the search for pain-relieving equipment is the next logical step.
Ophena's magnetic safety stirrups don't have a shock absorbing element integrated. However, due to the magnetic system, you don't need to worry about loosing your stirrups and don't need to apply a constant pressure on your stirrups. That way, you can relax your legs and feet a bit and help your body regain some flexibility to manage the micro-vibrations and impacts in a natural way.
Many riders report major pain relief when using our stirrups - please read through some of our reviews. And with our 60-day money-back guarantee, you can make sure it actually helps you.
Our Ophena A safety stirrups have integrated shock absorption. You can find information about the damping
here
.