Shall I choose Ophena S or Ophena S Pro?
Shall I choose Ophena S or Ophena S Pro?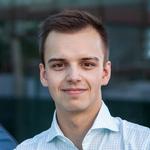 Updated by Simon Geldner
If you're deciding between the Ophena S and Ophena S Pro, here is a quick guide.
What is the difference between the two stirrups?
The difference is the tread: It's made of fibre-reinforced plastics for the Ophena S, while the Ophena S Pro feature an aluminium tread with diamond-shaped spikes. Hence, the Ophena S Pro provide you with even more grip.
Wich one shall I choose?
If you are a riding beginner, we recommend you to go with the standard version Ophena S. Over 95% of our customers ride with the standard grip and are very satisfied.
If you ride on a higher level or are an advanced show jumper or cross country rider we recommend the Pro version.
The Pro version is also highly recommended if you want to use the stirrups without insoles.
For all the details, please check out
this
comparison.