Are the insoles included?
Are the insoles included?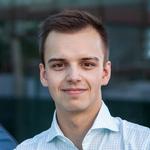 Updated by Simon Geldner
Yes, a pair of Standard magnetic insoles is included with every pair of Ophena S and Ophena S Pro.
You can buy additional insoles here.
If you would like to change the version of the insoles that is included to the Plus version (compare them here) or if you would like a different position of the magnets (have a look here), you can order these customisations by clicking "Optional: Customise insoles (magnet strength and position)" right below the insole size selection fields.