Are Ophena magnetic stirrups suitable for Para Riders?
Are Ophena magnetic stirrups suitable for Para Riders?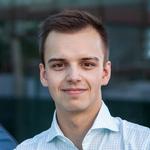 Updated by Simon Geldner
Toestoppers / Cage Stirrups not only look bad, they can be pretty impractical too. Ophena S and Ophena S Pro magnetic stirrups are a great choice for para riders, as the magnetic stirrup system makes it easy to get your foot in the stirrup and keep it there. This makes your rides easier and safer!
Also, losing a stirrup during your ride is very unlikely, as the magnets pulling towards each other are pretty strong. However, should you lose the stirrup while riding, the magnetic stirrup will start pulling towards your magnetic insole, which makes it easier to get your foot back in the stirrup.
Remember, that all aids at competitions for para riders are approved case by case. Though generally speaking most dressage associations don't approve the use of magnetic stirrups at shows, as a para rider, you should ask about this case by case when signing up for shows 🙂
We have many many para riders who are very happy with our stirrups! If you are still hesitating, remember that we have a 60-day satisfaction guarantee.